Treated Lumber and Plywood: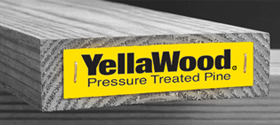 For over forty years consumers have been turning to Great Southern Wood for the best pressure treated lumber products available. They know that for the best protection against rot, fungal decay and termite attack all they need to look for is the little "yella tag." It represents quality, and they know it means their project will withstand the weather season after season.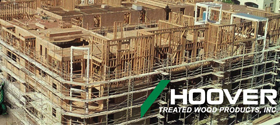 Pyro-Guard® and Exterior Fire-X® lumber and plywood are produced for interior and weather-exposed applications, respectively, and have a flame-spread rating of 25 or less, even after 30 minutes of test time. Both products are clearly labeled and carry the UL® mark.